NOW Watch is a beautiful manifestation of a lifestyle.
Live in the now and share this way of life with others.​
NOW Watches are inspired by Eckhart Tolle's New York
Times bestseller book The Power Of Now.
Trending NOW Watches

Living in the now is a goal itself.
Whether you choose the timeless watch or a real watch, the NOW logo on the dial will always remind you to live in the moment.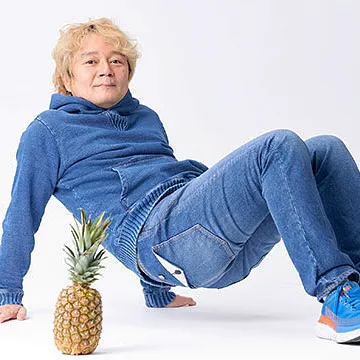 "In this world, there are people who make the world convenient and people who just play around. I belong to the latter group, so I feel like I have to buy products from that team. This is the same mindset as people who buy local products to support their local area."
Brad featured and recommended NOW Watches many times on his networks (YouTube 3.1 million subscribers, TikTok 5.7 million followers). He often describes them as great 'conversation starters'.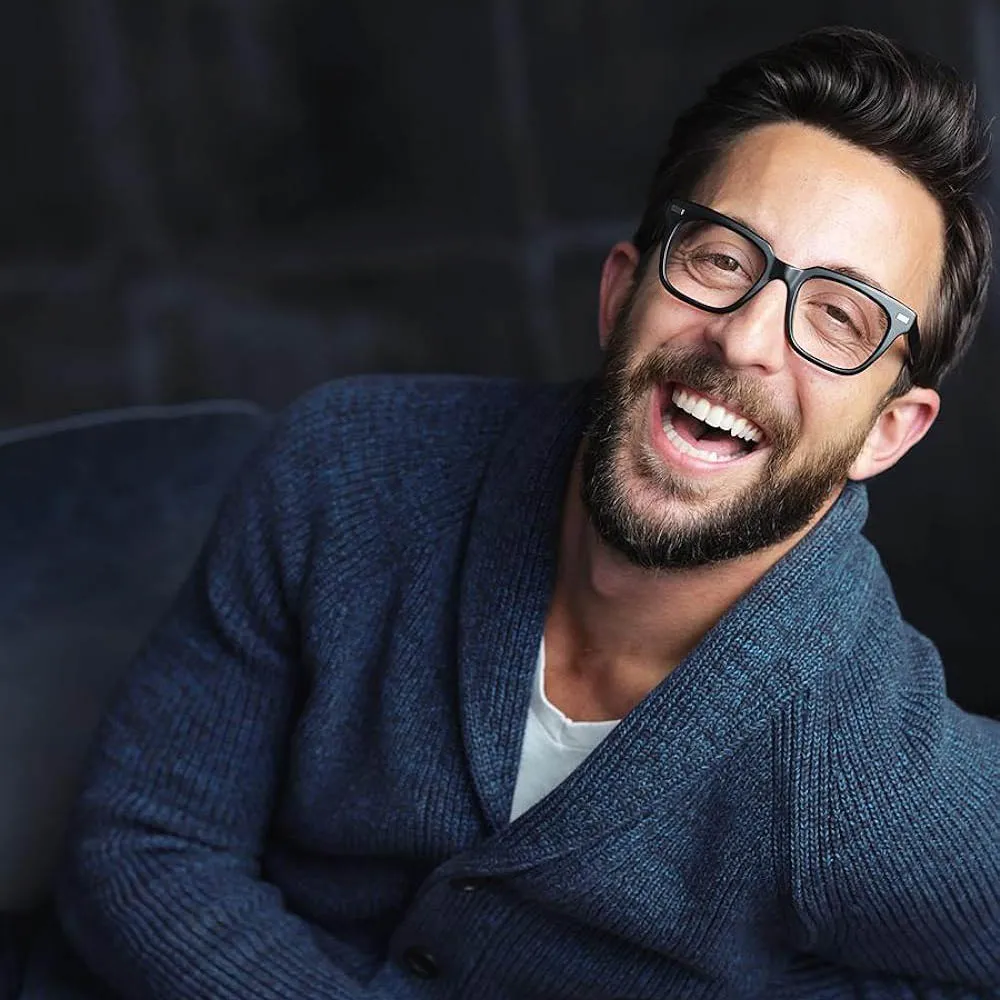 NOW Watches
(Real Watches)
We have Timeless NOW Watches
that don't show time at all
and NOW Watches (Real Watches) that do show time.
We have Timeless NOW Watches
that don't show time at all
and NOW Watches (Real Watches) that do show time.
The watch is self-winding, the movement on the back is covered by a transparent back-case and it looks impressive, the movement rotor is covered in tiny 'NOW' words which looks very cool. Quite a few people asked me for the watch and told me it has a nice presentation. It's not a mainstream product but a unique brand with a meaning, which also is cool as people congratulated me on the choice. Product is well priced, shipping was smooth. Packaging nice. I recommend it to everyone.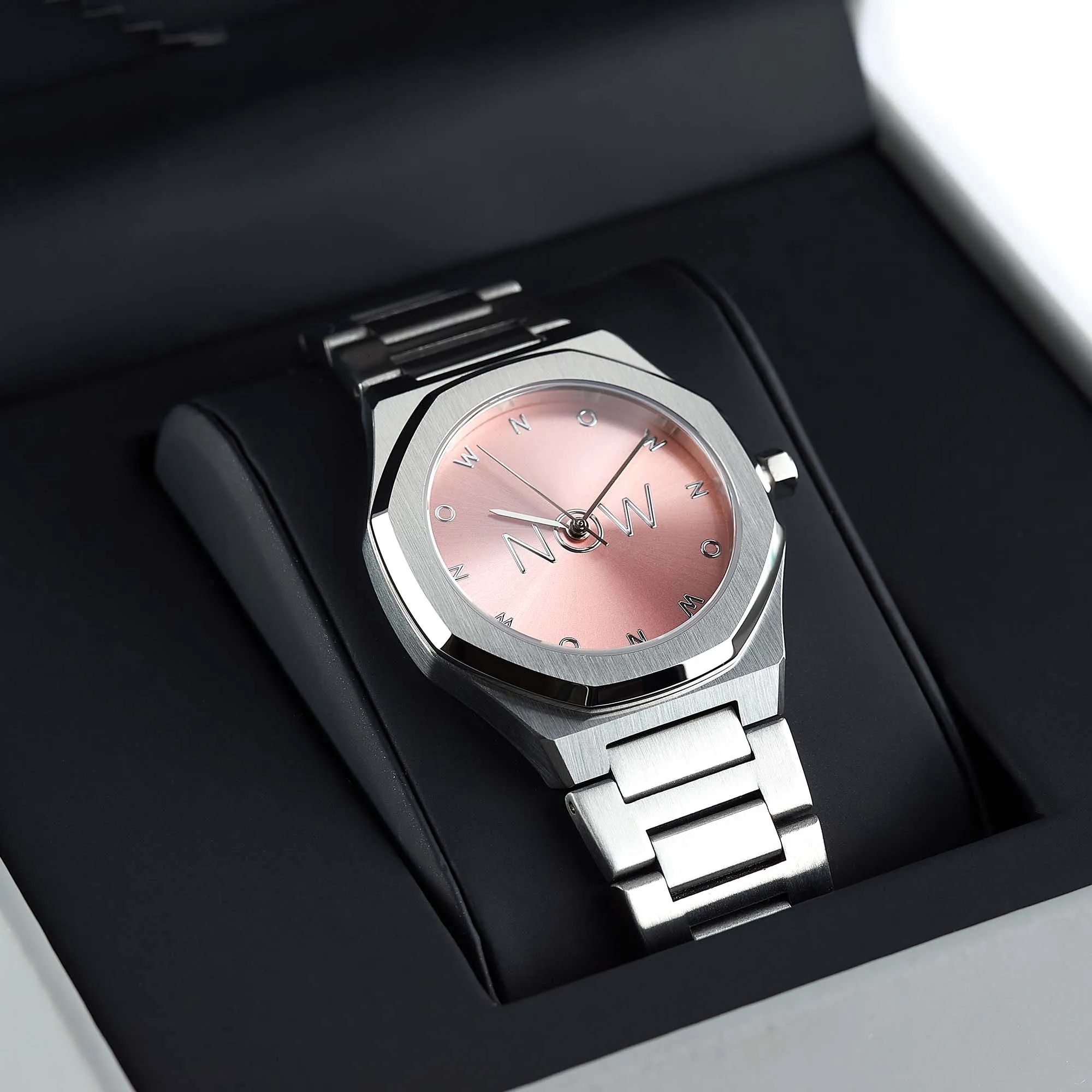 I came across an advertisement with this beautiful watch and wondered if you could order this watch from Denmark and Greg assured me that this could be done. I ordered the watch and received it within a week - SUPER Service!!! And now I have this beautiful watch on my arm and every time I look at it, of course I see the time, but this is only secondary, because the most important thing is to be reminded to be in the NOW. Thank you so much for making this happen. And thank you very much for the wonderful gift of "the little cards with the wise words from the most enlightened in this world" I'm just so grateful.
These watches look super cool and organic. They are super light and feel very comfortable. Easy to change the links shorter or longer, just press in with some pressure and pops out. Great prices for couple's package and even better for return customers. They offer a unique look and feel for sure so highly recommended!
I get so very many compliments every time I wear this watch (which is almost every day btw). It is a constant reminder that all there is is NOW!!!!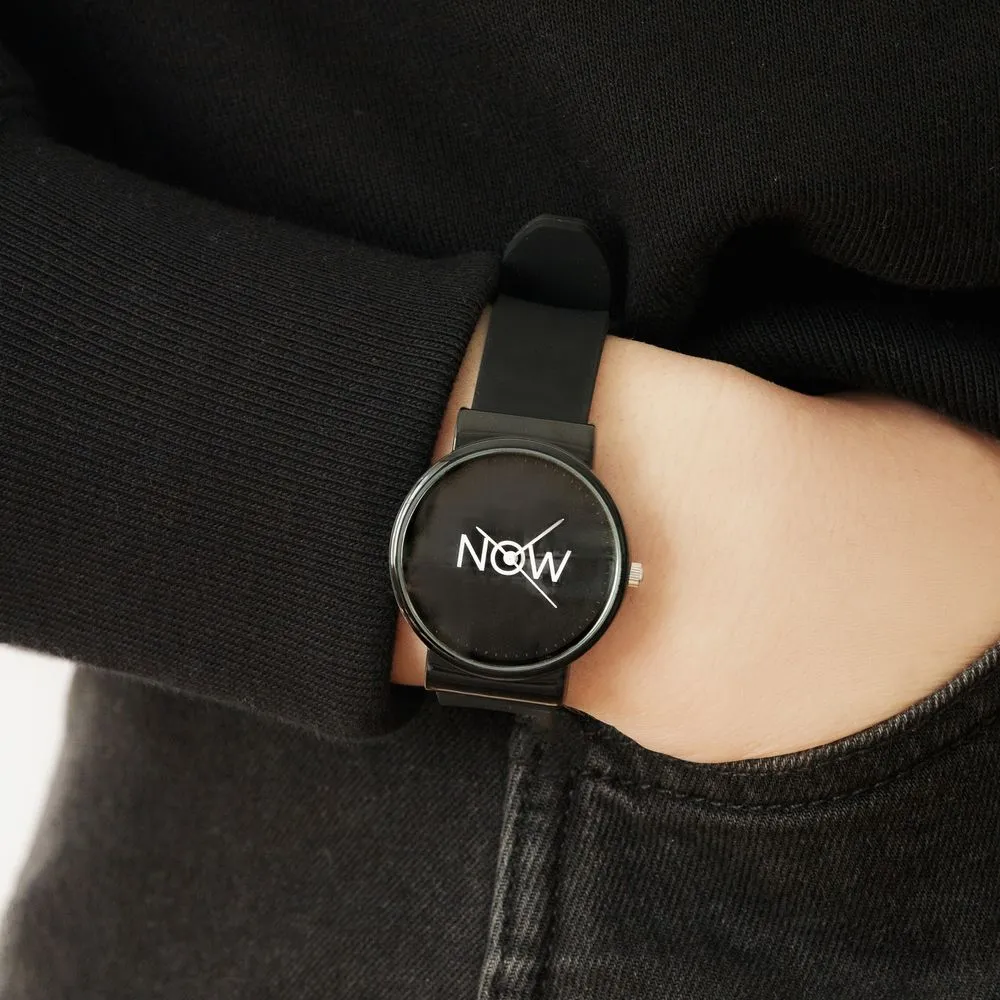 Hot Dog!!! I have been admiring that white watch for ages, and now that I have one, it couldn't be better. Very comfortable, eye-catching & most delightful..it is an effortless reminder to stop and remember what is happening right NOW? Brilliant!
Such a beautiful, down-to-earth watch which have an important reminder there ♥️ I have never wanted to wear a watch because it's makes me go to this "illusion of being in a rush", but this one I can wear and it does the opposite 🙏🏻 Must say that I also got the sweetest customer service and the watch arrived really fast. Thank you so much!
See the products we love.